About me
I am interested in how practices and cultural trends move. For my dissertation, I used food as a concrete subject for tracing culture at the court of Brandenburg-Prussia during the period of rapid expansion following the Thirty Years War.
I enjoy exploring new ways to explore old sources and questions with digital tools. Along with Jason Hepper, the Digital Humanities Specialist in the history department at Stanford, I'm developing qualitative visualization techniques for analyzing the volumes of data about food consumption at the electoral residence in Königsberg, Prussia. I am a fellow at the
Humanities+Design
lab at
Stanford's Center for Textual and Spatial Analysis (CESTA)
and have consulted in that capacity on the development of
Palladio
, an open-source platform for all humanists to explore their data. As a research assistant for the
Mapping the Republic of Letters Project
, I worked on visualizing the intellectual networks of the Grand Tour in the eighteenth century and did my own case study on Charles Burney's research network (a concert-lecture based on that research can be seen/heard here:
http://vimeo.com/28069755
). My contribution to the volume "The Palatine Wedding of 1613: Protestant Alliance and Court Festival" used historic maps to add geo-political context to the festival descriptions of the wedding journey of Elizabeth Stuart.
current Projects

My dissertation explored the rise of Brandenburg-Prussia in the 17th century through the lens of the food culture at the court of Prince-Elector Friedrich Wilhelm (1620-1688). Whereas this rise has typically been attributed to military success, I argue that the military accomplishments the "Great Elector" were only one part of a larger cultural program. Food at court is my systematic evidence for charting cultural values, relationships, and values at court.

As part of this research, I created a parallel coordinate chart with

Jason Heppler

of the food consumption recorded at the palace in Königsberg, Prussia during the reign of Friedrich Wilhelm. This project is ongoing as I explore ways to see change in taste over time. You can read more about our methodology

here

.
This project is a spatial history of the union of two Protestant powers in Europe before the outbreak of the Thirty Years War. Working with

Elijah Meeks

and

Jason Heppler

, I am creating an interactive mapped version of the story of the journey of the newlyweds from London to Heidelberg, which explores the early modern confessional diplomacy behind the court festival literature from this wedding.
The MRofL is the umbrella title for case studies about how knowledge was exchanged in Early Modern Europe. I work on the

Grand Tour

project, which utilizes metadata from 11,000 travelers to Italy in the 18th century to study and visualize the phenomenon of British and Irish travelers for education.
Powered by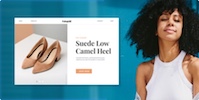 Create your own unique website with customizable templates.